ClassDojo
4.68.0
Teacher App – Build a Positive Classroom Community
Are you a teacher? Want a way to communicate with the parents of your students? If yes, then this teacher app has you covered. ClassDojo is a nice app which allows the teachers the chance to stay in contact with the parents of their students and update them about their child's progress. It lets them invite the student's parents to their child's classroom. They parents can see what their child has been up to in the class via photos posted by the teacher. Moreover, they can also see the classwork submitted by their child in a digital portfolio. Also, the teachers can communicate with the parents easily via messages. They won't have to come to the classroom every time to discuss the progress of their child.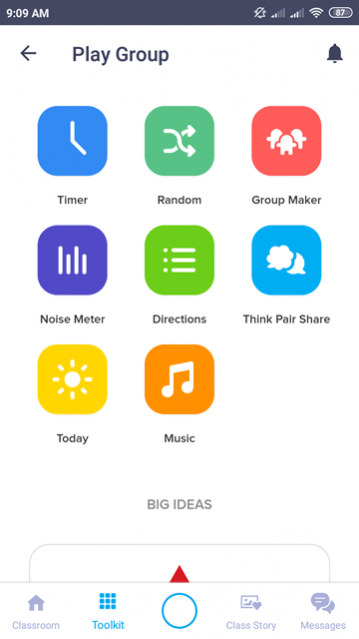 ClassDojo has an intuitive user interface which synergizes perfectly with its simple design and layout. This combination of features makes this app easier to use for everyone. Moreover, since it is compatible with all devices, you can use it on any platform you want. Teachers can use it as a student portal to show off the progress being made by the students in the classroom. However, before you can do that, you need to sign-in first. You can use your Google or Facebook account for signing into the app. After having signed-in, your next step would be to create a classroom and add the students you have. You can then begin using the various tools offered in this app to make students work together in the classroom.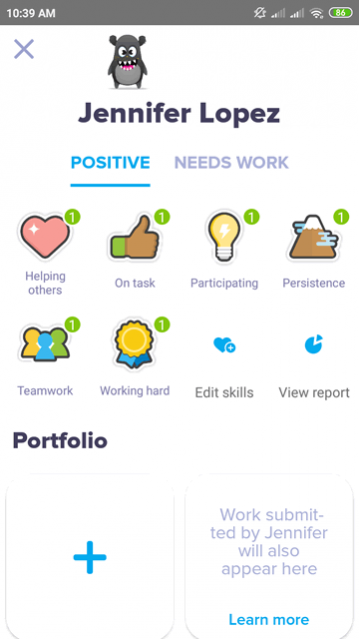 This teacher app provides teachers a variety of useful tools that can help them in the classroom. There is a toolkit available in the app which comprises of tools like Noise Meter and Group Maker. You can use them for sorting the students into groups and encouraging them to work as a team. Any class activity that you provide to the children would have to be done collectively by them. You can incentivize teamwork by telling the students that they will be awarded points for working together. Points can also be awarded to the students for their individual work as well. ClassDojo allows students to upload their classwork to their own digital portfolios. This lets the teachers grade their work easily as awarding points for different metrics.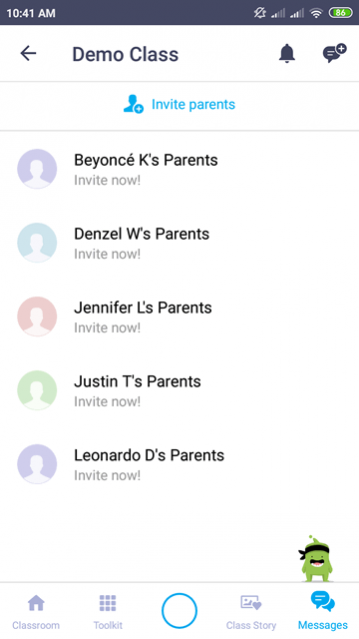 ClassDojo enables the teachers to show the parents what their kids have been up to in the classroom. They can post photos and videos in the Classroom Story section which can be viewed by the parents. This will ensure that the parents remain aware of what their child has been learning in the classroom. Moreover, this teacher app also lets the teachers send direct messages to the parents of their students too. With this feature, you won't have to call the parents to come to the school every time you have to discuss something with them. You can communicate effectively with the parents via messages after having invited them to the group via email.
Features:
Intuitive user interface
Simple design and layout
A toolkit offering many useful classroom tools
Share classroom photos with the child's parents
Instantly message the parents regarding the child's progress
Encourage students to take part in classroom activities
Allows students to share their classwork in a digital portfolio
Award points to the children for their classwork and classroom participation
Compatible with all devices
Conclusion:
ClassDojo is an app which will primarily appeal to teachers who want to make the parents a part of the learning process of their child. It enables them to share photos of class activities with the child's parents and send messages to them directly if they want to discuss things regarding their child. It is an excellent teacher app to have on your phone.
---
Add a review
Tell us your experience with
ClassDojo
4.68.0
RELATED PROGRAMS
Our Recommendations
---
---
---
---